Week 2 of my "taking a break from triathlon training" and doing crossfit. I will say again how much I have missed crossfit and oh so how different is from all of the training I'm doing. I always sore as fuck the next day.
Since I flew home Monday morning early and worked all day I was exhausted when I got home and since I had been gone all weekend, I decided it was better to adult Monday and get to bed early. The first workout of day (WOD) when I got back to crossfit was a doozy. It was 100 double unders (jump roping where the rope goes around twice in one jump) 30-20-10 deadlifts and wall balls followed by 100 double unders.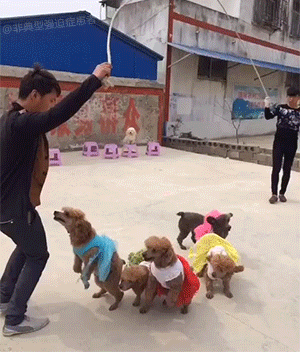 Holy freaking soreness. I could barely move the next day but I knew I had to move and I had just gotten my new seat on my bike so I biked for 90 minutes as a way to sort of get over my soreness. Thursday I was back at crossfit for more. The work out for today was my jam! It was an endurance workout and also a partner WOD. I just hoped I didn't get a shitty partner. The workout was 4 rounds for time 30 burpee box jumps, 40 bench press and a 50 calorie row. My partner and I would split everything down the middle but in sets of 5 and 10 reps. My partner hit a wall meanwhile I paced myself and encouraged him to keep going. After 30 minutes, we were on round 4 in the burpee box jumps but didn't finish.
Friday I had an early massage so I didn't a chance to work out though I will say my messages are a work out in themselves. I was so sore the next day and I slept so good that my swim didn't happen. Honestly nothing actually happened. I didn't leave my house except to get food and come home. I went to a bar and didn't even want to talk to anyone. Now, you might be thinking that this isn't a big deal but for me it is. I LOVE meeting people at the bar. Casual conversation is some of my favorite type of conversation. However this day I wanted nothing to do with it. I actually stayed in my house all weekend away from people. I needed a break from social settings and just be. It was a good weekend.